Following a competitive tender process, CSM Live is delighted to deliver branding, wayfinding and signage for the cinch Championships and Rothesay Classic Birmingham tournaments.
CSM Live is responsible for scoping, producing, installing and de-rigging all elements of venue dressing at the two competition venues. This includes the event Look and Feel, court branding, wayfinding and information signage.
Aligned with the LTA's commitment to sustainability, CSM Live has used recyclable and reusable products and materials wherever possible, working towards a circular economy. Additionally, CSM Live will plant 100 trees in the UK on behalf of the LTA as part of our commitment to creating more sustainable events which give back to the environment.
The Rothesay Classic Birmingham begins slightly earlier, running from 11th – 19th June, and the cinch Championships commences a couple of days later, taking place between 13th – 19th June.
The cinch Championships is one of the most popular and longest-standing tennis events in the UK. The tournament has been held each year at The Queen's Club in West Kensington ever since it moved there in 1889/1890. The Rothesay Classic Birmingham is just as impressive. The 250-level women's tennis tournament on the WTA Tour is held at the Edgbaston Priory Club in Birmingham. The annual tournaments are both played on grass courts and attract the world's top women's and men's single and double players.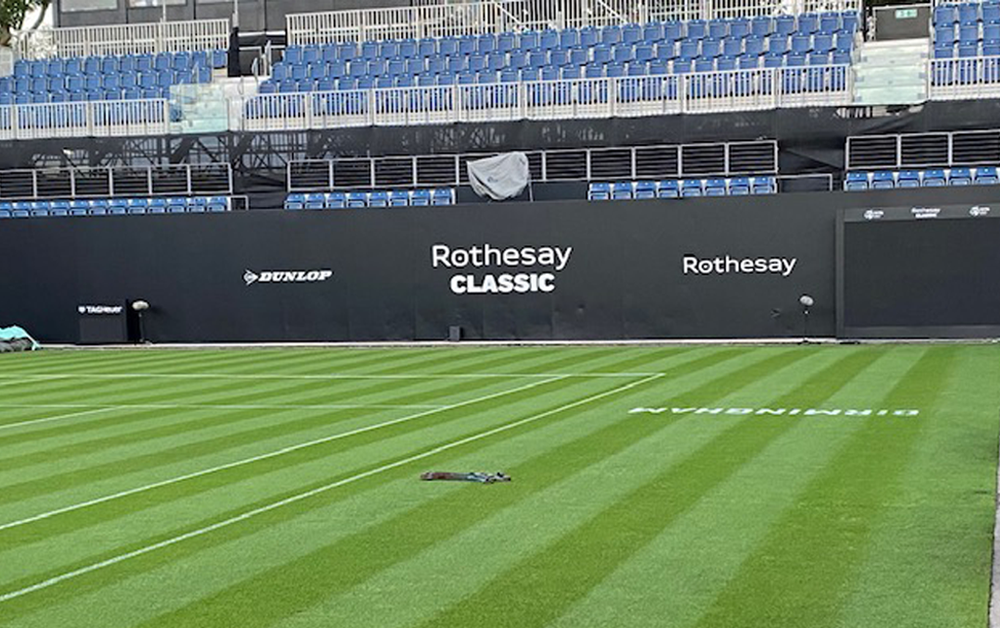 CSM Live CEO, Alastair Bewick, commented "I am truly delighted to be working with the LTA to deliver the branding, signage and wayfinding for their major events for the year. Having spent time as a youth learning and playing tennis at one of the LTA Tennis Centres, this project has particular significance for me."
Jennifer Motet, Head of Event Operations at the LTA said "CSM Live are the ideal partner for us, helping the LTA to deliver the best experience for our fans, and very much aligned to our sustainability aspirations.
With the tournaments being cancelled in 2020 and reinstalled with restrictions in 2021, we are incredibly excited to work alongside the LTA to welcome fans back to the grounds and help stage these incredible events back to the world."e