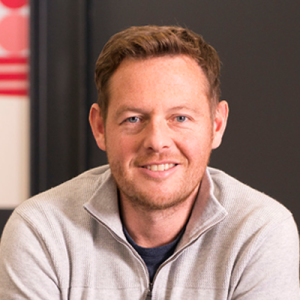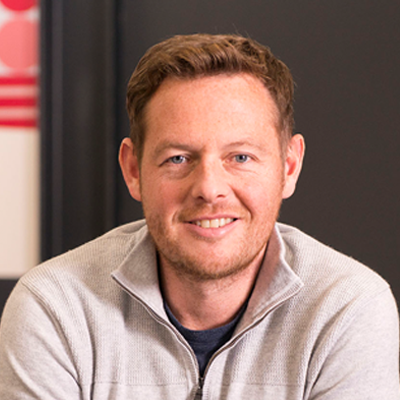 Tell us a bit about your role at CSM Live?
As Head of Golf, I oversee the work CSM Live provides clients at some of the largest golf events taking place throughout Europe and the Middle East. We work with many clients; however, my time is primarily dedicated to ensuring that the work we provide The R&A and the European Tour Group is the best in the industry. I have a great team of project managers and it is my job to ensure they have all the tools they need to oversee successful delivery of each of our projects.
I hear that you are coming to the end of an incredible year, what have you and the team been up to?
Absolutely. 2023 has been amazing – in fact, it's been the busiest year ever in golf at CSM Live. We started the year in Abu Dhabi working on the inaugural Hero Cup and we now end our year back in the UAE for the DP World Tour Championship, which is the final event of the 2023 DP World Tour season. In between, we have delivered three other events in the UAE and over 30 different projects in Europe, including the Ryder Cup which took place in Rome in September. Indeed, much of 2023 has seen work dedicated to delivering the branding and wayfinding for the Ryder Cup, and I couldn't be more proud of the team for their dedication and graft which yielded a truly extraordinary looking event. In short, with more events than ever before, most (if not all) of which were larger in scale than in prior years, it really was an incredible year for everyone who contributed to bringing these events to life.
You have worked on a wide range of golf projects over the years, which of those stand out for you?
It's tough to pick one!  I am extremely honoured to work on the biggest golf events in Europe and the Middle East.  Each project we work on has its own nuances and reasons to enjoy what we do. It's a pleasure to work on events in the UAE, Sweden, France, Italy, Ireland, and all over the UK and these locations bring with them different exciting experiences.  The two events that do stand out would have to be The Open and the Ryder Cup.  Providing the branding at the most prestigious and oldest golf competition in the world – The Open – is a great privilege.  I grew up in the Northwest of England and had the opportunity to attend many Open Championships, so to then have the opportunity to work on making the famous championship look as good as it does is what dreams are made of.  The other pinch you moment is the phenomenal work we do for the biggest team golf event in the world; the scale of our work for the Ryder Cup is mammoth and the most recent edition in Rome was phenomenal.  
Can you tell us about your journey to your current role at CSM Live?
After working over in the States for 9 years, I returned home to work on the 2012 Olympics. It was during that year I attended the BMW PGA Championship, and while enjoying the golf at Wentworth, I was thinking about what I will do once the London Olympics were over. I came away from that event with the ambition to be involved in making sporting events look and feel as amazing as possible. So, after navigating through multiple operations and marketing consultancy roles in sporting events, I finally ended up working for CSM Live (formally Icon).  There, I began working on multiple sporting events, but I knew that golf was where I wanted to be.  After working on my first golf event in 2017, I made the full time move into the golf team at CSM Live. In 2018, along with work on the Scottish Open, DP World Tour Championship and 2018 Ryder Cup, I managed the work we provided the BMW PGA Championship – the very event where 6 years earlier I made the decision to refocus my career to sports event branding. I have now been involved in the BMW PGA Championship for the past 6 years.
What do you do in your spare time?
My work takes up a significant part of my life because I genuinely enjoy what I do. But when I can switch off, my time is dedicated to my beautiful family – my wife, 4-year-old son and 9-month-old daughter who bring me so much joy. Oh and if I can fit in a round of golf or two, then that's a welcome bonus.   
How has golf branding developed over the years?
Prior to working in golf, I had the opportunity to work in many amazing sporting events. The Commonwealth Games, European Games, Olympics, Rugby World Cup, Grand National in Horse Racing, London Series in NFL – all of which are branded to a very high level.  I would say that golf was lagging these leading events slightly.  However, the attention to detail to the branding and overall finish has vastly improved over the past 10 years, to the point where I would now say it is as good or potentially better than what I have seen in any other sport. In fact, others now look at what we do in Golf as the gold standard. 
What do you see in the future?
The sport of golf is in a healthy position. By that I mean, we're seeing peak demand from spectators, record-breaking sums of prize money and the media attention and participation that naturally come off the back of that. This perfect storm means I only see more sponsors and media outlets getting involved, all of whom require exposure and will continue to demand that events look as premium as possible.  As a result, I can see growth in opportunities that partners will take to ensure their events evolve.  We are dedicated to working with those partners, driving forward and evolving to ensure that each year we continue to raise the bar.  In parallel, sustainability is now a significant consideration and has already become a big part of how we plan, not just for each event but for multiple events, including how hardware can be utilised to avoid single use elements and embrace the circular economy of reusing as much of the branding assets year on year.  So, really the sport as whole is doing the right thing and it's a pleasure to be a part of it.